We each carried out our servant assignment. I planted the seed, Apollos watered the plants, but God made you grow.
I Corinthians 3:6 MSG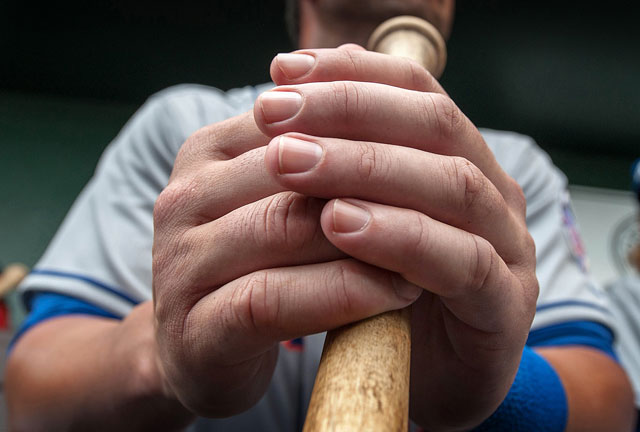 Batter up! I watched many baseball games over the years because my son played. In all those games, I never saw one player carry the whole team. The games that were truly exhilarating to watch were those in which the team played as a well-oiled unit.

One lesson I learned from baseball is that God doesn't expect me to carry the whole load. He asks me to just do my part. I'll have to admit that sometimes I think the weight is mine to bear. When I do, I become frustrated and stressed. That is a sure sign I'm not relying on Jesus and am trying to do it all in my own strength. He says, For my yoke is easy and my burden is light (Matthew 11:30). When I allow Him to work through me, the load is so much easier to bear.

We don't have to do it all alone. God provides us helpers. If the baseball team consisted of only pitchers or batters, not many games would be won. I am part of a ministry that was started by one woman who just wanted to bring a little sunshine into a few girls' lives. Had she tried to carry the burden all alone, she may have burned out and the ministry would have remained small. She voiced her need for help. God promptly answered the plea with more people to carry on her vision.

A good baseball team is made up of players that are skillful at their positions, whether pitchers, catchers, outfielders, basemen or batters. The players work together to make a play. Wherever the ball goes, the fielders are prepared. As more people were added to my friend's ministry, the girls were touched in ways she never dreamed possible. With a variety of gifted people working together, all the bases were covered!

Jesus, thank you that we can work with each other to accomplish your mission.