But the fruit of the Spirit is love, joy, peace, patience, kindness, goodness, faithfulness, gentleness, and self-control.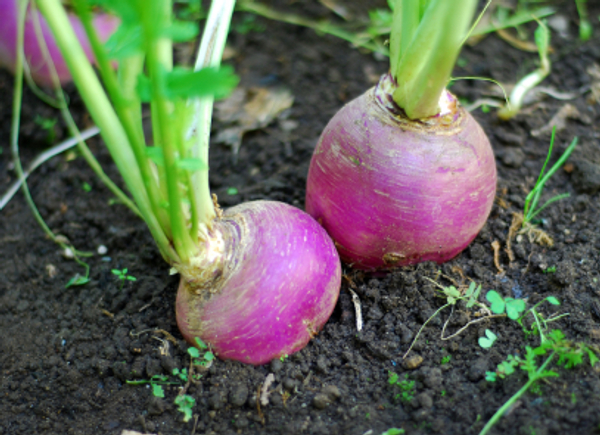 Let's enlarge our Daily Life Garden today with 3 rows of turnips.
Turnips, like squash, are not on everyone's list of favorite foods. But, God expects them to be in our Life Garden. And, like squash, He loves them.
1
st
row: Turnip
for meetings
Let us not give up meeting together, as some are in the habit of doing, but, let us encourage one another---and all the more as you see the Day approaching
(Hebrews 10:25).
2
nd
row: Turnip
for service
Because of the service by which you have proved yourselves, men will praise God for the obedience that accompanies your confession of the Gospel of Christ
(2 Corinthians 9:13).
3
rd
row: Turnip
to help one another
"In everything I did, I showed you that by this kind of hard work we must help the weak, remembering the words the Lord Jesus himself said: 'It is more blessed to give than to receive'"
(Acts 20:35).
Where and how do you and I
need to turn up to be used by God for His Glory?
A man reaps what he sows. Let us do not become weary in doing good, for at the proper time we will reap a harvest if we do not give
up
(Galatians 6:7,9).
Lord, grow us to greater spiritual maturity
.